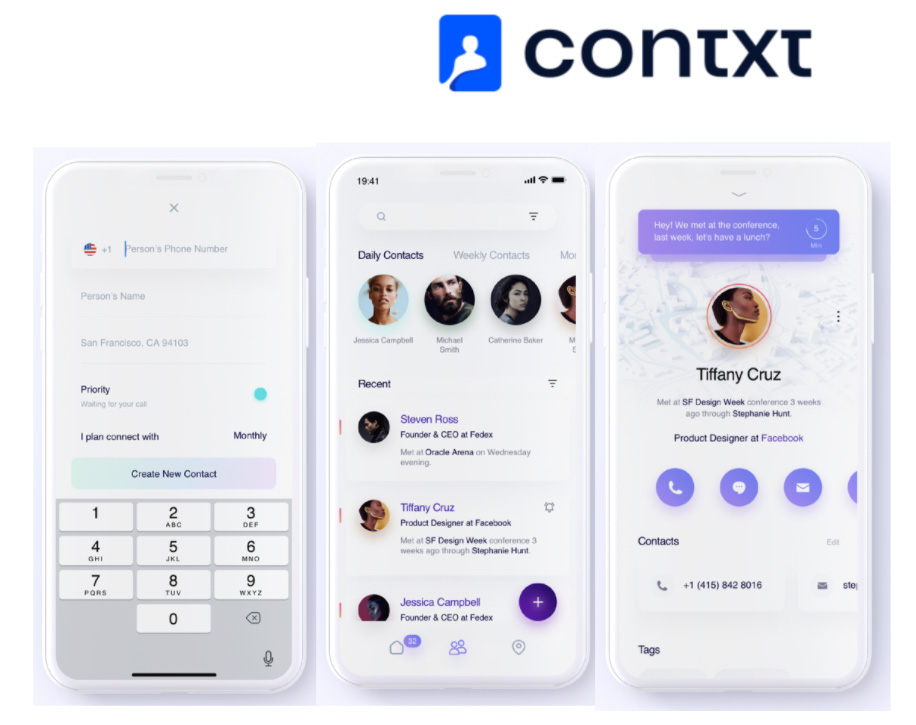 Contxt
Remember who, where and how you met with a single text. Contxt brings context to your contacts making every new connection memorable so that your follow-up relationship building is actionable.
Upon making a new connection, Contxt captures your location, event and other contextual details to prepare automated follow-up communication.
Contxt incorporates viral growth mechanics that help turn every new connection into a new Contxt user. The app is a gateway into the $31.5 billion CRM market.