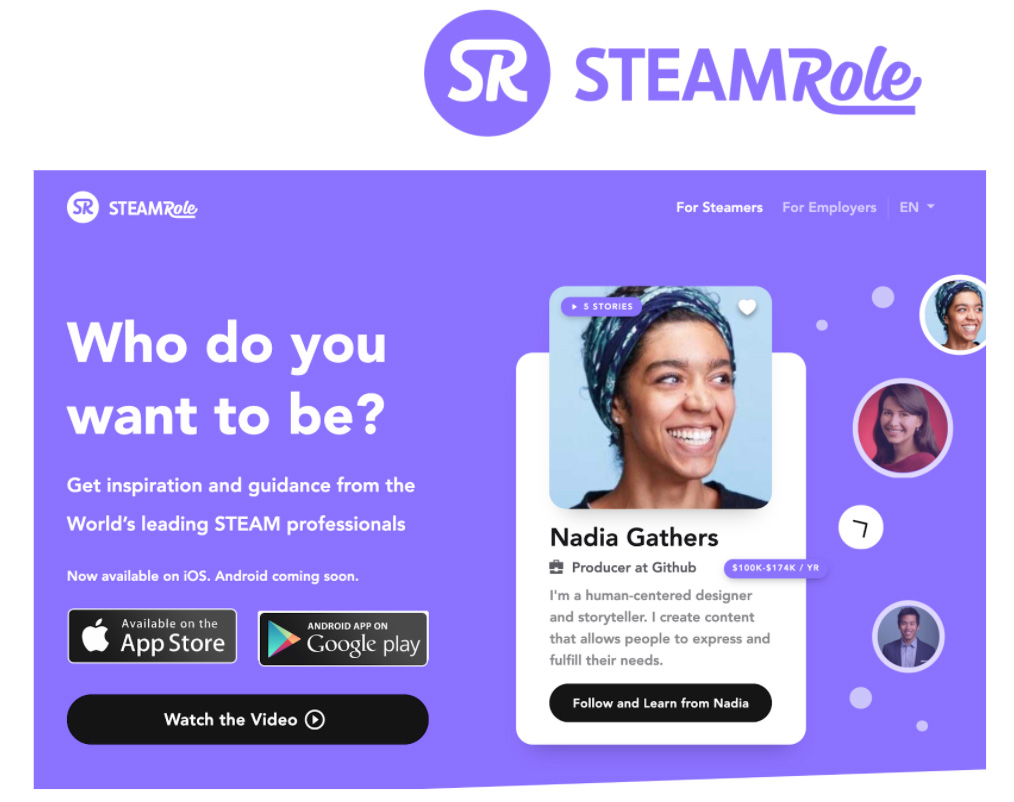 STEAMRole
STEAMRole is an app that provides inspiration and guidance to high school and college students by showcasing video profiles and skill roadmaps of diverse role models with careers in science, technology, engineering, art and math (STEAM fields).
STEAMRole solves the exposure gap by instantly exposing students to role models that match their interest, gender and ethnicity.
STEAMRole monetizes via a subscription business model that helps companies recruit interns and employees from a developing pipeline of diverse talent.